I've just switched to using a mouse instead of a trackpad on the mac as I get pain in an old broken finger from using the trackpad especially if I've been using the laptop's trackpad directly.
What was odd was the second I switched to a mouse I noticed that Tweetdeck suddenly had large light scrollbars. Particularly noticeable with the dark theme.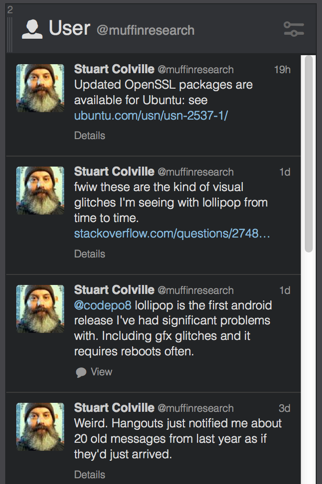 Fortunately the solution lay in the General preferences pane. All that's needed is to change "Show scroll bars" to "When scrolling" instead of "Automatically based on mouse or trackpad.

And with that it's back to what I was used to.